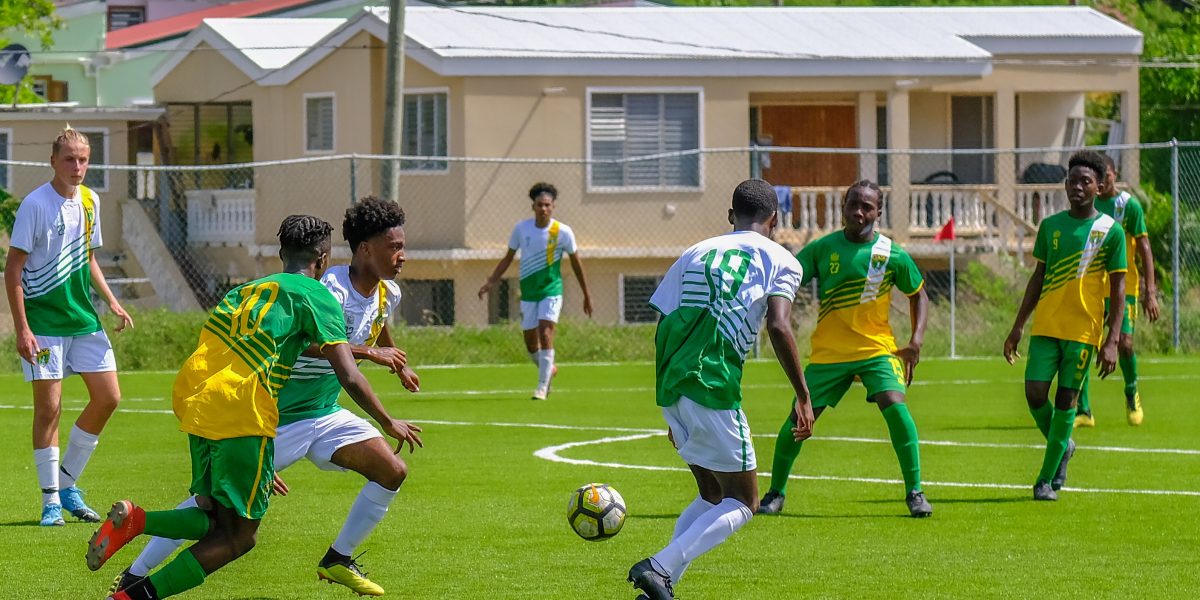 The U17 National squad leaves for the Turks and Caicos Islands Thursday, looking forward to a series of matches against representative teams of the TCIFA, on Friday, Saturday and Sunday
The Boys will play three matches in three days and the trip comes at the end of a long training period so is an ideal platform for them to showcase their talent.
The full squad: William Butler (Poole Town FC), Tai Thomas (One Caribbean FC), Gethin Jones (One Caribbean FC), Mekhi Waters (VG Utd), Jalen Prentice (One Love FC), Quelahni Nickie (VG Utd), Michael Palladino (Wolues FC), Justin Smith (One Love FC ), Denvin Jones (Rebels FC), Alejandro Santos (Wolues FC), Sheldon Toney (VG Utd), Johari Lacey (One Caribbean FC), Deshawn Richardson (VG Utd), Levon Williams (VG Utd), Luca Reich (Wolues FC), Luka Chalwell (Poole Town FC), Azarni Callwood (One Caribbean FC), Jaden Abrams (VG Utd), Mekyle Williams (VG Utd).
The Head Coach is Clinton Percival, his assistant, Richie Morton, and the Team Manager Cathie Caine.
According to Percival "The games will also be an opportunity for the Coaching staff to assess what level the players are at technically and gauge what steps need to be taken to keep the steep improvement curve they are on."
Part of the FA's successful Development Plan has been due to exposing the younger players to challenges and providing them competition. This is the first opportunity though to play as a unit other than friendlies in a couple of years and with possible contention for selection to the Nations League squads later this year and future World Cup qualification Tournaments, there is a lot at stake for the players.
The pathway to Senior levels has already been well trodden by several of the players with the likes of Smith, Reich and Chalwell having already made the step to full caps at senior level and represented the BVI in recent games against Guatemala and St Vincent and the Grenadines, in Curacao at the end of March.
Each of the games will kick off at 6pm with the first one scheduled for Friday 21st May, followed by Saturday 22nd May and Sunday 23rd May.