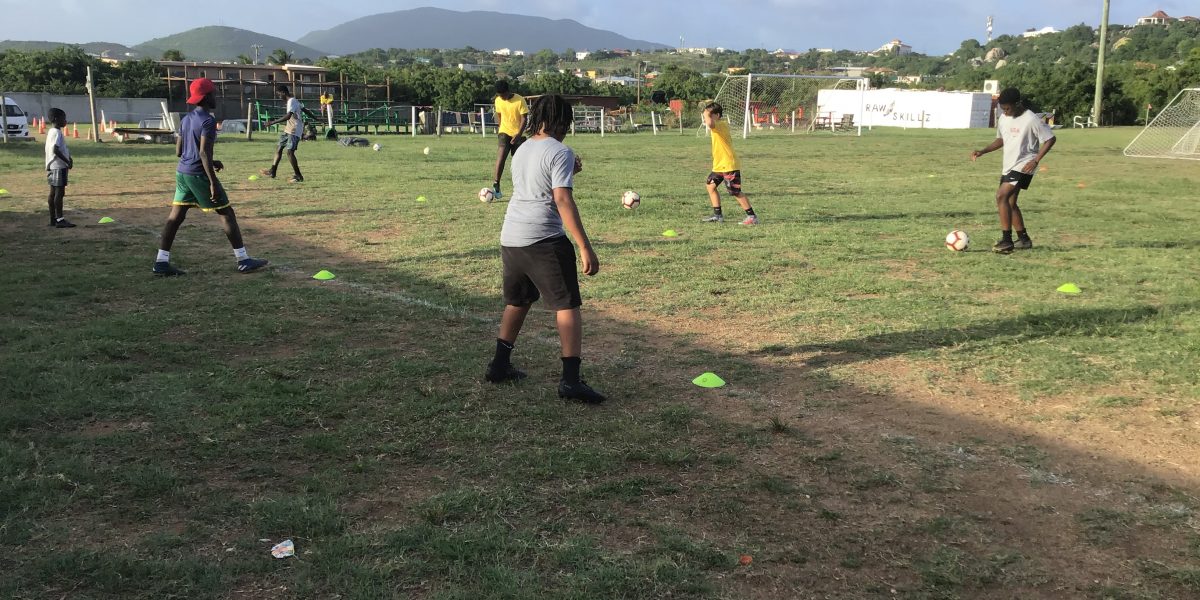 The FA Coaches Education Department has just concluded its first Online Course, the Academy Coaches Certificate with 26 participants successfully completing the four-module workshop
A broad spectrum of new Coaches took part in the Academy Course representing clubs such as Panthers FC, Islanders FC, Old Madrid FC, Wolues FC, Sugar Boys FC and Rebels FC as well as players from the National teams and experienced Coaches looking to extend their knowledge with new ideas and discussion with the course Facilitator, Jason Blake.
Blake, who has worked at English Premier League Clubs, Southampton, Burnley, and Bournemouth as well as the Canadian Football Association specializes in Talent Identification and Development put together the course content along with FA Technical Director, Dan Neville and included modules on
Managing a Matchday,
Talent ID,
Long Term Player Development and
Session Planning
According to Neville they were both delighted with the way the course went "we are delighted to get our online coach education underway with our first academy coaches' certificate. Educating coaches on the islands and beyond is a priority for us and the blend of online and live sessions run in conjunction with HLSCC college we feel will have a great impact on the knowledge/performance of coaches from all sports."
A" live" coach education session on how to build a player's technical base was also recently concluded on Tortola and Virgin Gorda, with 18 coaches attending, which Neville sees as a key component of the FA's overall Development plan for football.