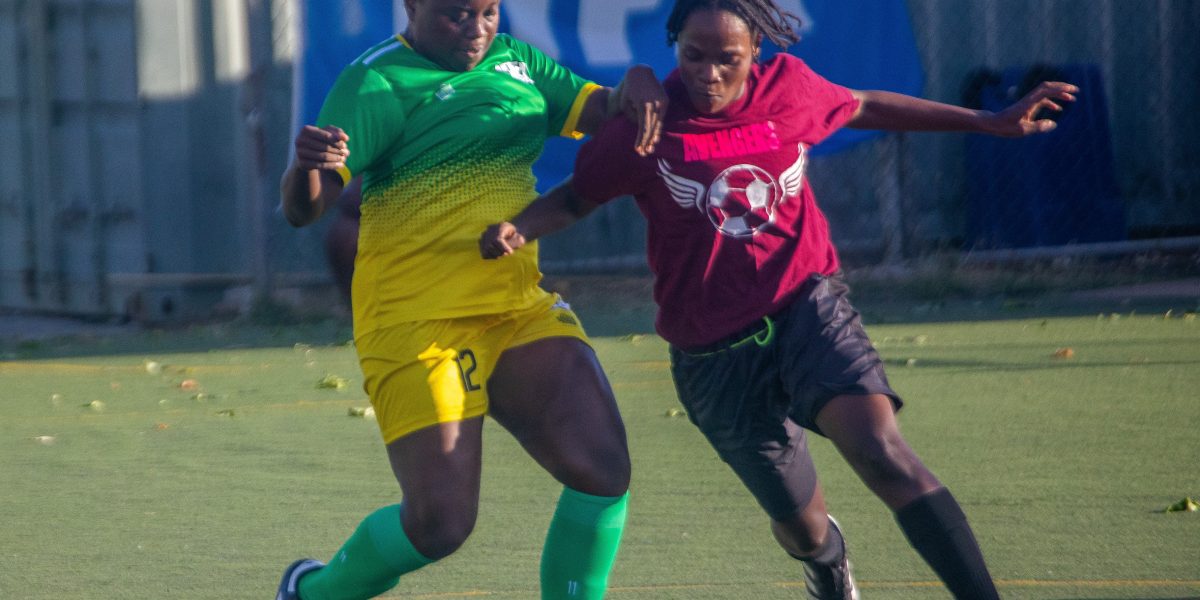 VG Utd's Goalkeeper, Kimberly Smith scored a last minute equaliser for her team in the 3-3 Women's Futsal League encounter with the Avengers on Saturday
Virgin Gorda's "El Classico" at Cedar School, which ended 3-3, was played at a great pace, with skill and determination on show from both teams and it was perhaps a fair reflection on the game that the points were shared.
Kezia Gumbs opened the scoring for VG before Laverne Fahie scored a brace to put the Avengers 2-1 ahead. Gumbs made it 2-2, Kelaine Smith put the avengers ahead 3-2 before in the last-minute Smith made it 3-3.
"It was a good, very clean game with lots of teamwork and passing" commented VG Coach Thomas Albert "both teams wanted three points and were very tired by the final whistle."
"Despite going a goal down, the Avengers took control of the game, but a lack of fitness caused them to lose shape at times." commented stand in Avengers Coach Morris Mark.
On Saturday 30th January, the undefeated Wolues FC are up against the Avengers with a 4.30pm kick off at Cedar School.