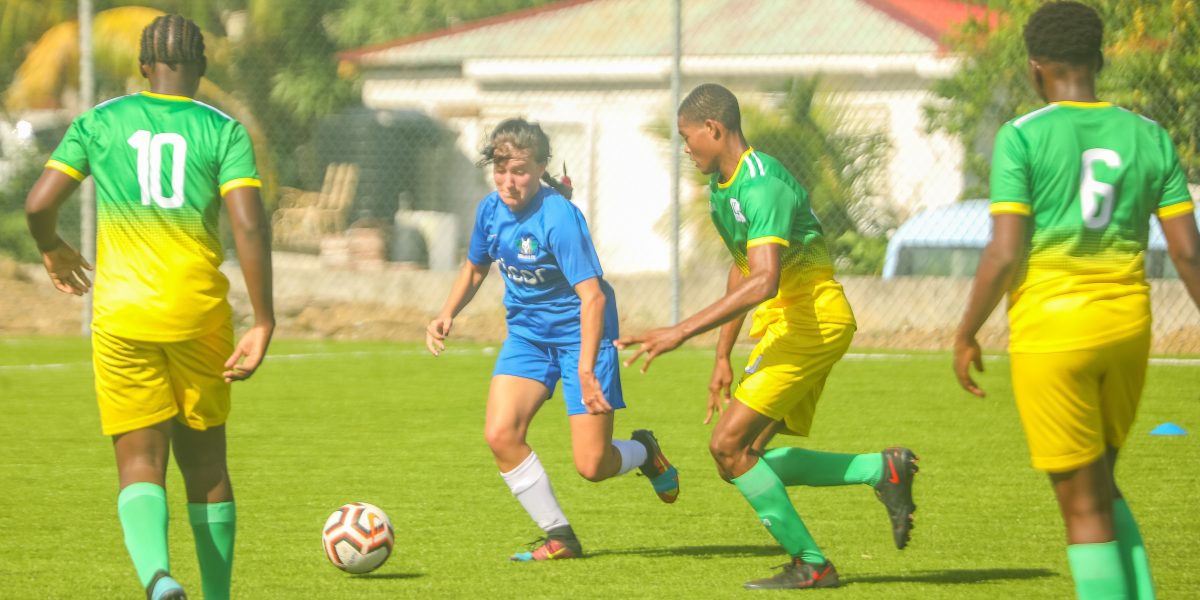 VG United produced a dominating 1-0 victory on Sunday that stopped the previously unbeaten Wolues FC from lifting the U17 National Youth League Championship.
Suffering their first defeat of the season could not have come at a worse time for the Wolues as they had only needed to avoid defeat to lift the Championship, but VG Utd who had their own title aspirations at the beginning of the season, came out looking to dominate play from the outset.
The game, on the pitch at East End / Long Look, between two evenly matched teams, was eventually settled by T'Khoi Richardson.
"we really dominated possession, controlled large parts of the game and capitalized on our opportunity" commented Coach Jermain Abrams "we set out wanting to win the competition, but it wasn't to be, dropping points to finish third, but it was a good way to end the season."
"It was a hard-fought game and felt that if we could have found an equalizer, we would have gone onto to win" noted Coach Walter Reich "VG were a well-coached team though and played well too."
The defeat left Wolues FC level on points with One Caribbean FC, who are Champions on goal difference.
Old Madrid FC were handed a forfeit win against Rebels FC.
In the U13 National League, the Panthers FC, already confirmed as Champions, went on a goal spree to conclude their unbeaten season in style, beating Old Madrid FC 10-0.
Latriel Williams opened the scoring in just the first minute and further goals came at regular intervals from Mario Carter, Christian Vanterpool (2), Lashawn Gibbs (2), Jaheim Bijai (2), Miles Penn and Malik Fenton.