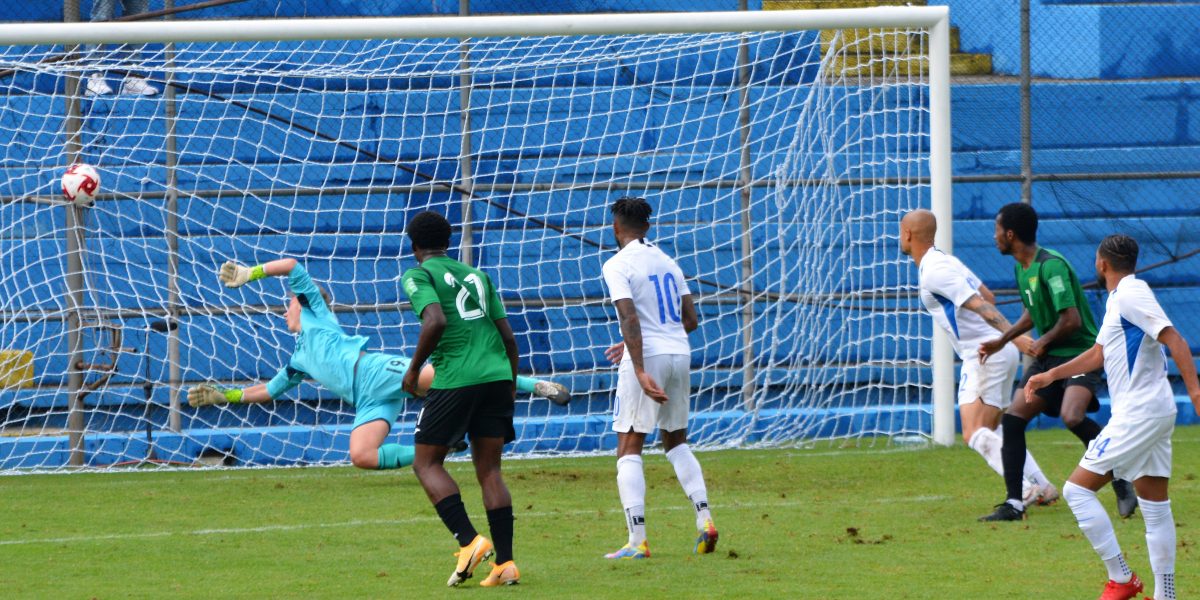 The youthful BVI Men's National Team put up a tremendously disciplined performance, especially in the 2nd half before going down 0-8 to Curacao in CONCACAF World Cup Qualifying on Saturday
The result, coming just 72 hours after a tough game with Cuba, with in comparison Curacao playing their first game in this FIFA window, was no means a poor reflection on the commitment and pride shown by the team.
Any doubters that the BVI competed well against players, some of whom have million dollar transfer prices and many of whom play in top European leagues, just have to have seen the determination to not give up, the continual drive to put in yard yards and make tackles and the sheer exhaustion at the final whistle to know that yes the team was well beaten and yes outclassed at times, but under no circumstances was this a team that can't hold its head up high and be proud of the way they have represented their country at the highest level of Caribbean Football
It was of course not the result wanted, planned for or expected, but put into context it was a men against boys' scenario, but one in which the boys did really well ". Yeah, I mean absolutely, playing with a depleted and inexperienced team it was always going to be difficult, but I am proud of the way they dug in" commented Interim Head Coach, Dan Neville "At half time with the score 0-6 in Curacao's favour I worried for the second half, but their character and resolve was superb, and they will take a massive number of positives from the game."
According to Neville, both teams rang some changes early in the second half and with the reorganisation, the BVI showed real battling spirit o and have given Curacao something to think about going forward "I spoke to their Coach afterwards and he was impressed by the extra aggression we showed and how difficult we made it for them".
The World Cup qualifiers regularly throw the BVI up against teams that are two or three steps above the usual regional opponents and Neville likened it to taking a knife to a gun fight "When you do that, eventually you're going to get shot and Curacao as well as the other teams in the group certainly did that, but you look at our journey and look at the way the players continually respond, you add in the way they felt during half time against Curacao and the fact they never want to experience that again and then add in some other great moments and our players will take a lot from the experience and use that to build towards the Nations League in September"