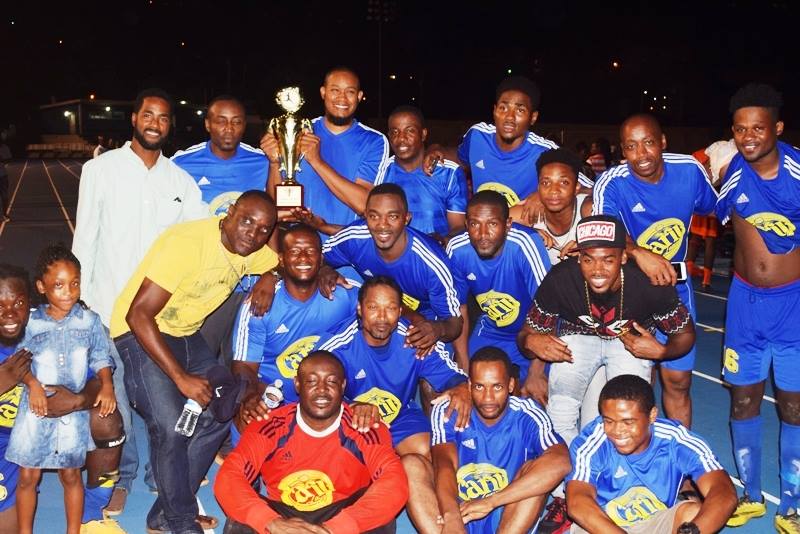 The Islanders F.C will commence the defense of the Terry Evans Cup against the Panthers F.C. on Sunday 18th June, on the A.O. Shirley Ground at 5pm
Following a Club Meeting last Saturday, June 10th, the draw was made for the Cup, which will be played in a double elimination format, meaning Clubs will get two bites of the cherry when it comes to progression through to the Final
The Sugar Boys, who lost the dramatic penalty shoot-out in last season's Final, will open the 2017 competition on Saturday 17th June at 6pm at the same venue when they face the Rebels F.C.
Other matches include, also on Sunday 18th June, One Love F.C. against the Wolues F.C. and then on the 24th June, VG Utd will face new boys F.C. Sea Argo at 7pm
Old Madrid will be awaiting the winner of the game between the Sugar Boys and Rebels to play their first game, which is scheduled for the 25th June at 5pm.
Matches will continue at the A.O. Shirley Ground on Saturday and Sunday, up until the Final, which will then take place at the FA's new stadium location in East End/ Long Look, on the 16th July 2017