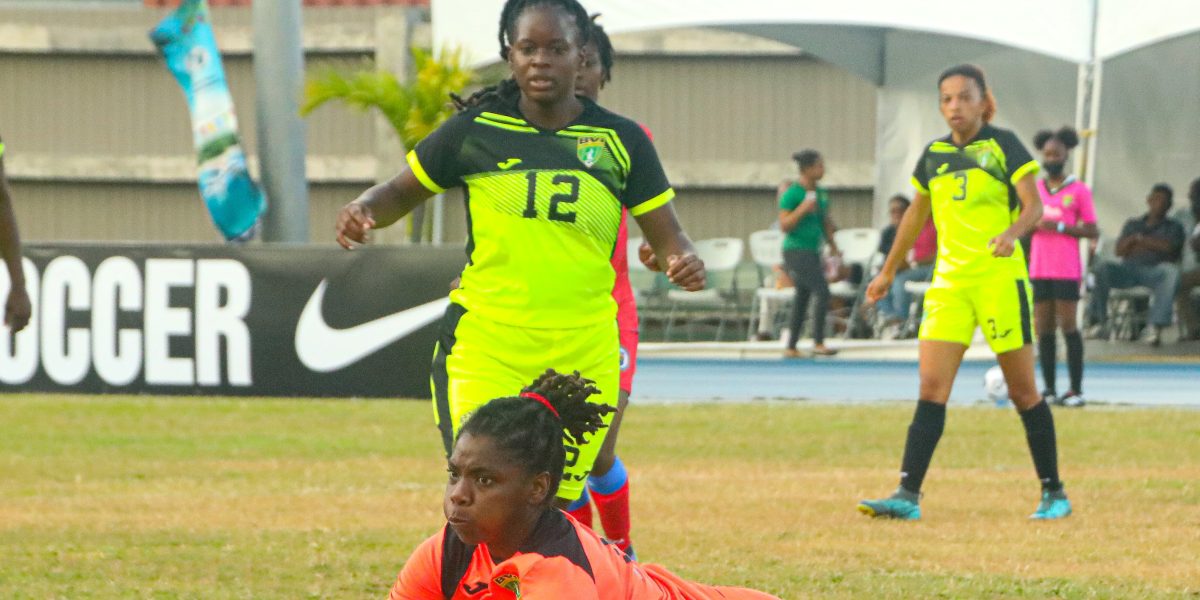 Haiti flexed their scoring muscles in a 21-0 victory against the BVI in the Concacaf Women's World Cup Qualifier on Saturday at the A.O Shirley Recreation Ground.
Britney Peters in goal for the hosts was a busy girl all game, pulling off many fine saves and often powerless to stop the relentless Haiti, who had showed their intent from the kick off right up to the final whistle.
Haiti, ranked 61st in the World and 7th in the Region, also feature several professional players in their squad including recently named Best Youth Player in the World, Melchie Dumornay, and she did not disappoint, scoring a first half hat trick (6th, 11th and 32nd minutes). There were also trebles for Roselord Borgella, Roseline Eloissant and Mikerline Saintflix, a quintuple for Batcheba Louis and there were goals by Nerilla Mondesir, Kethna Louis and an own goal.
"Haiti played a very fast game, spreading the field, bouncing the ball and were very professional" noted Coach Wayne Phillips "we could have done better and put up more of a fight, but I want to applaud my girls for going out there and playing with heart. What I admired most of all was that the girls held their heads high after the game and realised that they were nowhere near where they wanted to be. It is a learning process, we have youth on our side, and we will keep moving forward and building our programs"
It was not a day for the minnows across the Caribbean as there were a number of commanding performances in the other groups as well.
Mexico remained in first place in Group A thanks to an 11-0 win over Anguilla, Costa Rica got a massive performance from star FW Raquel Rodriguez, who scored a hat trick to power the Ticas to a 4-0 win against Curacao in Group B. First place Jamaica also enjoyed a high-scoring day in their 9-0 triumph over Cayman Islands in Group C and Laurie Batista was the hero on the day for Panama with a hat trick to help her side march past Aruba 9-0 in Group D whilst Trinidad and Tobago are now atop Group F after posting a 13-0 win versus Turks and Caicos Islands