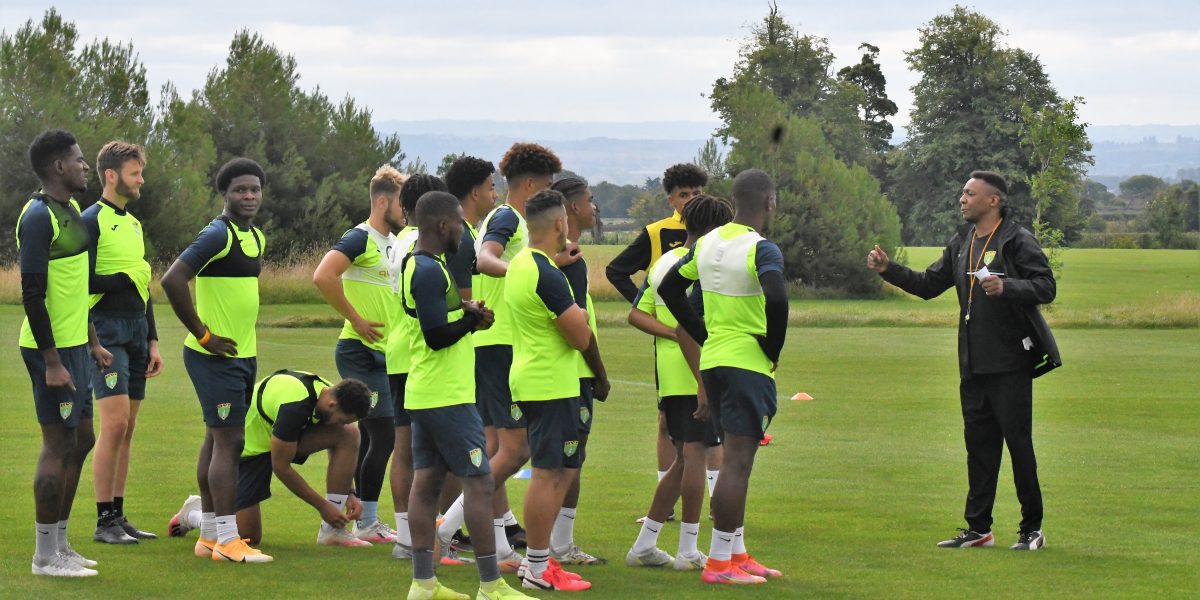 FA uses FIFA International window to hold first of a two part training camp at Millfield School in the UK
The camp is serving as part one of a two-pronged approach to further develop players considering the recent World Cup Qualifiers and ahead of the CONCACAF National League scheduled for early 2022, with the second part, a similar training camp to be held back in Tortola.
FA President, Mr Andy Bickerton is keeping a watchful eye over proceedings and after the first two days of a week-long camp was happy with the way the players were buying into the sessions "Well, I think that's the obvious considerable improvement in the in the playing standard. The players are starting to believe in what we are trying to do and of the 18 players here 10 have come through the Schools Programme"
Bickerton, along with 1st Vice President, Avanell Morton, who oversees Youth Football and onsite for the week, also stated the FA is not only trying to develop the skills of its players, but also improve the professionalism of our programme "We have Chris Kiwomya here, who is a very experienced footballer and Coach, who played for Arsenal and Ipswich Town in the English Premier League, scoring over 100 goals. He is the coach on this programme, and we are looking forward to him helping us putting out much better performances.
Bickerton also confirmed that players unable to make this trip would not be left behind and that there would be a part two in October "This is part of a process which is obviously going well, and we would be seeing something like this mirrored back in the BVI, because obviously there's a lot of players there coming through, who are looking to achieve the same levels. So, yes, we are going to be doing the same thing in October in the BVI. Chris will be coming over and bringing a Strength and Conditioning coach. The make-up of the squad will feature the locally based players being given the opportunity to work under a very professional coach."
Bickerton concluded that the FA is continually looking to develop more and more players establishing a chain of talent that will bode the FA well for future games and tournaments and that every player will be exposed "…to the quality of coaching that we've brought in for this camp.
Players, Coaches and Officials will all be returning to the Territory ahead of Sunday's Super Six Championship game 2 between Sugar Boys FC and Lion Heart FC, which kicks off at 6.30pm at East End / Long Look