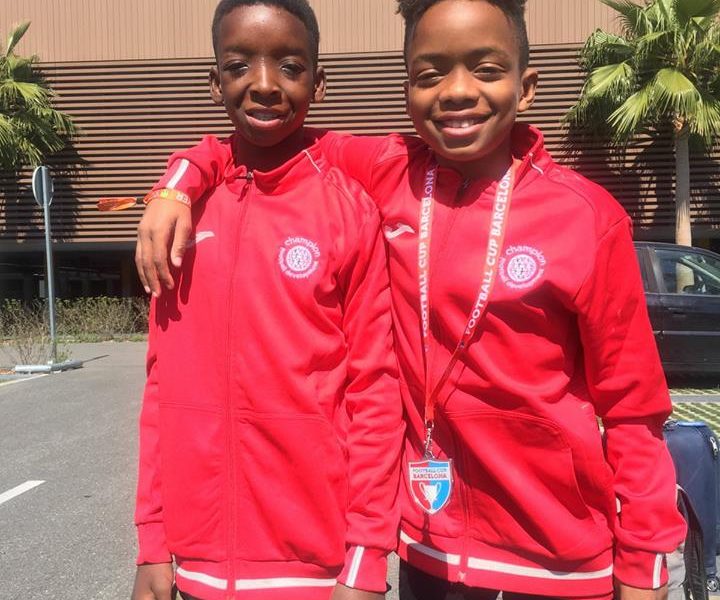 Azarni Callwood and Ryan Lettsome have just concluded successful participation at the Barcelona Cup 2018 youth Football Tournament in Spain, playing with the Champion Sports Group out of England.
The pair, products of the BVIFA Schools Programme, played in the U11 Age Group which included 28 other teams from a whole range of Countries such as Brazil, France, Belgium, Scotland, Romania and Ireland, with all games played at a very high standard.
Callwood and Lettsome were instrumental in their team finishing 11th, winning five, drawing one and losing two of the eight games played and had a wonderful experience playing intense football.
"This is exactly what we wanted from an FA view point" commented FA President, Andy Bickerton "we want our young players exposed to International competition, so they begin to realise that they might be a big fish in a small pool at home, but overseas there are many big fish"
Callwood, finished up as one of the leading goal scorers and is a shining example of the production line of young talent coming out of the School Leagues "Once you can believe in yourself and keep on going despite knock backs you can achieve what you want to achieve in Football. The opposition were big and technically good, with lots of passes, but I was able to score goals and it was a great experience."
Callwood was also quick to point out that he learnt a lot from playing against Foreign teams "They don't give you as much time on the ball as I'm used to, so you have to be very good at knowing when to pass and when to dribble"
Lettsome also had a great experience and soon got to grips with the higher expectations and new style of play.
As for the future Callwood fully intends to pursue a World Cup dream "All of us dream of being able to represent our Country and especially on such a big stage