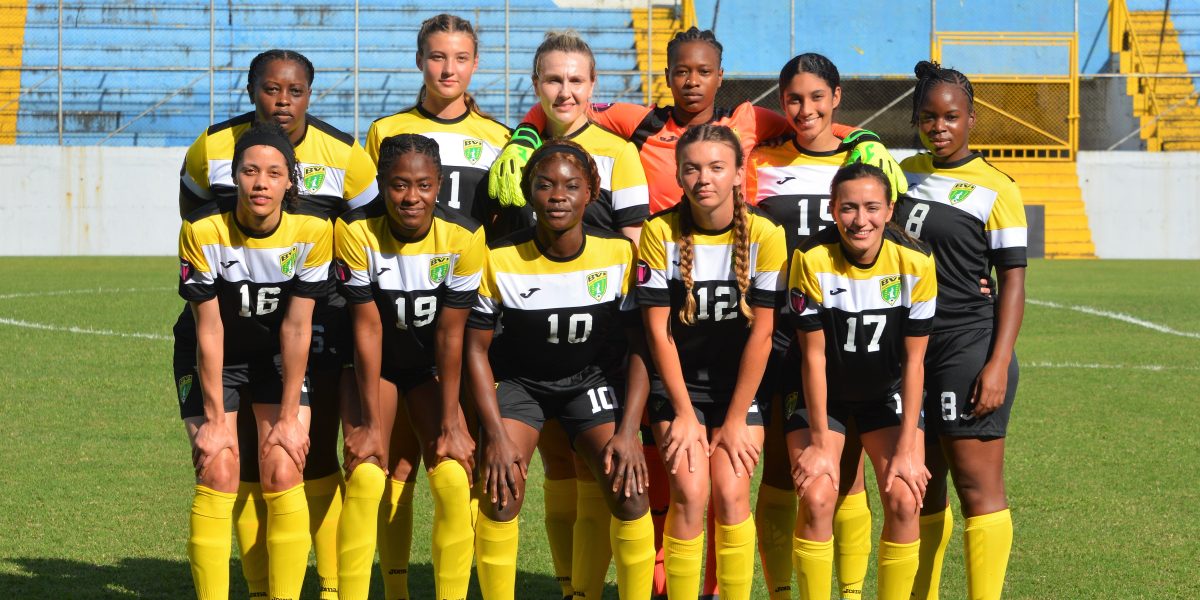 The National Women's team suffered a baptism of fire in World Cup Qualifying, being well beaten by a vastly more experienced Cuba team at the Estadio General Francisco Morazan in Honduras
The younger BVI team, making debuts, in FIFA's marquee tournament, battled throughout the 90 mins, and came away with a much better understanding of the demands international football.
Head Coach, Wayne Phillip was philosophical after the game and impressed with the ways his team had stuck to their tasks despite the challenge "Cuba is a very fast team, but there's a lot of positives" he commented " It's a learning experience, most of the girls are young, so all we can do is move from here and work hard on getting better. I see a lot of things that we can work on and keep building on. There were some encouraging passages of play, especially in the first half before maybe tiredness took over and it was a hot day on a big pitch, but I'm not making any excuses and we are going to learn from this"
Kimberly Smith had a standout performance in goal, making several saves to thwart the Cubans, but the most impressive performance on the day belonged to Cuba's Yeranis Lee who tallied six goals in the 14-0 victory which puts her team at the top of the table with a perfect record of two wins from two.
Next up for the BVI is a return to the Estadio General Francisco Morazan on Tuesday 22nd February to face Honduras with a kickoff at 5.30pm (BVI time)