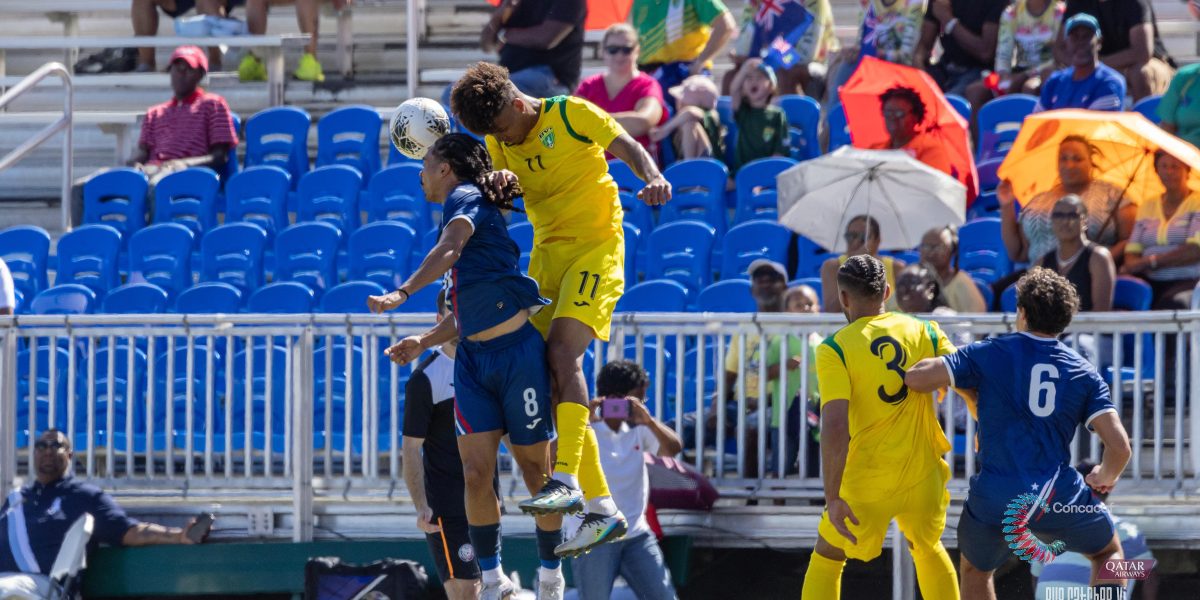 The BVI Mens National team has been drawn in Concacaf League C, Group C for the 2023/24 edition of the Nations League Competition which will begin in November of this year and conclude in March 2024
Concacaf conducted the official draw for the third edition of the Concacaf Nations League (CNL) in a live event in Miami, Florida, hosted by sports anchor Carmen Boquin and included the participation of Concacaf General Secretary Philippe Moggio, as well as former players Gonzalo Romero (Guatemala), Maylee Atthin-Johnson (Trinidad and Tobago), and Wendy Acosta (Costa Rica).
The BVI were placed in League C, Group C, which also includes Dominica and Turks and Caicos. Each team will play every team in their group, home and away, for a total of four matches per team (two at home and two away).
League C also features in Group A: Bonaire, Saint Martin, and Anguilla, whilst Group B contains:
Aruba, Cayman Islands, and U.S. Virgin Islands.
Promotion and relegation between CNL Leagues will take place at the conclusion of the third edition, as follows:
League A: Fifth and sixth-place finishers will be relegated to League B.
League B: Group winners will be promoted to League A, and fourth-place finishers will be relegated to League C.
League C: Group winners and the best second-place finisher will be promoted to League B.
The 2023/24 CNL will be played in a three-League format (A, B, and C), with the region's 41 men's senior national teams distributed into the Leagues according to the results of the 2022/23 CNL.
The 2023/24 CNL Group Stage will be played during the official FIFA Match Windows in September, October, and November 2023. The 2023/24 CNL Finals, where the third CNL champion will be crowned, will take place at a to-be-announced venue in March 2024.
Concacaf will announce the competition's schedule at a later date.