BVI INTERNATIONAL KRISTIAN JAVIER POISED TO GO PRO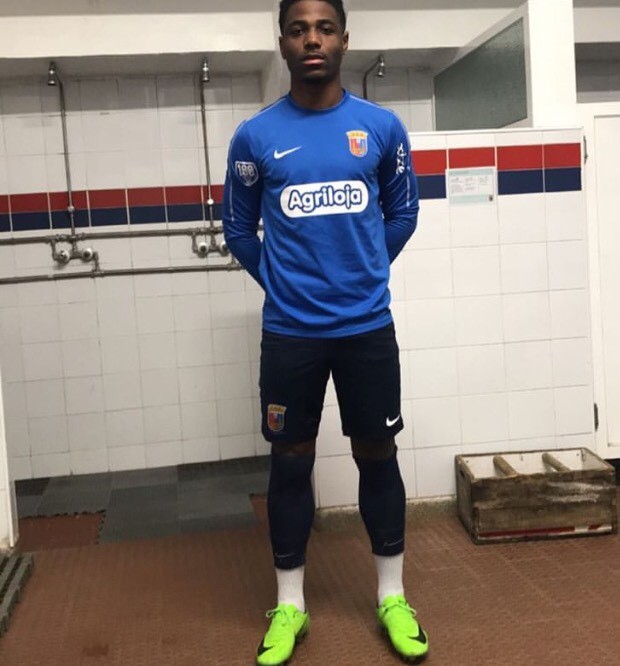 The BVI Football Association over the past few years and certainly since the passing of Irma, seem to be going from strength to strength and to the delight of President Bickerton, who has always stated that his dream for BVI Football is to see a nationally home grown team qualify to play in the World Cup, and the national teams across the board have been progressing steadily.
With the likes of Azarni Callwood and Ryan Lettsome leading the way in the junior division as they work their way through the junior ranks into the senior division over the next couple years, it is important that the senior players are in the process are developing steadily through the ranks regionally on route to the ultimate goal of the BVI qualifying in their own right for the World Cup finals.
One such young man who has fit into this category is BVI International Kristian Javier who, having successfully represented the BVI for over two years, has now found himself on trial to a Portuguese pro club. S.C.U Torreenese. Javier who has played a key role in the resurgence of the BVI national mens team was spotted during a soccer visa event where a representative of Torreenese invited him in for a weeks trial.
Assistant nation team coach of the men's team, Dan Neville commented. "We are delighted that Kristian has been given this opportunity and feel he fully deserves it. Kristian's coachability and attitude to learn has been first class since he has joined the team."
Neville continued, "Kristian has played a big part in the progress we are making in the BVI and has become a key member of the squad. This opportunity demonstrates what can happen if you work hard, listen and perform well. As a spin off we have had lots of interest in some of our other young players, which again comes as no surprise considering the maturity of their performances in recent internationals; We look forward to tracking Kristian's Progress over the coming months."
President of the BVI Football Association Andrew Bickerton was delighted when he received the news of Kristian Javier's selection on a trial basis to Torreenese as this is yet another milestone on the BVI's journey to breaking through the football ranks on a regional and international level while pushing their way to the ultimate goal of playing in a world cup.