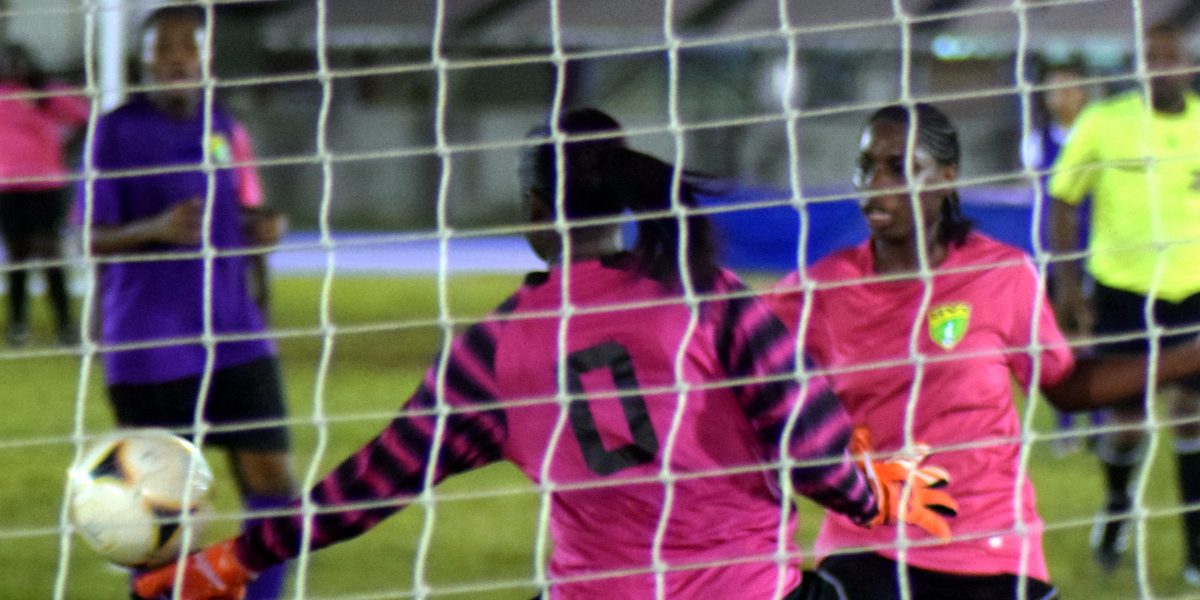 as the BVIFA Women's League continued over last weekend, the Avengers and Ballstarz shared a six goal thriller
Action last weekend, November 5th and 6th, centered around a titanic struggle between the perennial Women's Champion team, the Ballstarz and the Avengers from Virgin Gorda playing in their first tournament as an official BVIFA member club.
It looked for all the world like business as usual for the Ballstarz when Phillia James fired home the opening goal in the 29th minute and that's how it remained until half time.
However, in the space of three second half minutes, the game changed as first Brittany Peters equalized in the 44th, James scored her second in the 46th to make it 2-1 and Keithreece Smith scored in the 47th, almost straight from the kick off, to make it 2-2.
Peters then scored her second in the 67th to give the Avengers a 3-2 lead before, just a minute later, Emerline Lockhart smashed home a long-range equalizer to make the final score 3-3
The teams also share top spot in the standings with 4 points each, whilst the VG Utd Girls are now third following their first ever win in competitive football, 3-1, over the Panthers.
The Girls, the majority of whom are under 16, led early on through the first of a Kayla Skelton brace and despite Jacintha Weekes scoring a sublime equalizer, went ahead from a rocket shot from Kezia Gumbs in the second half and then put the game to bed when Skelton forced home in the 49th minute to make it 3-1