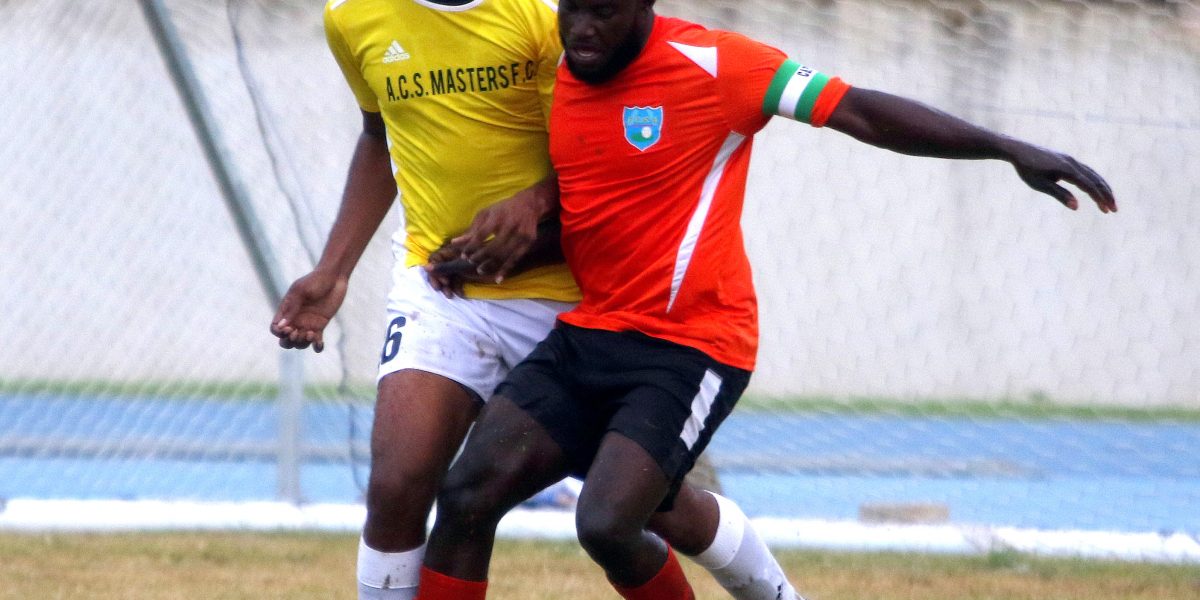 17 Goals across 3 games, with 2 hat tricks including 1 in the first half by Xavier John for Old Madrid against F.C. Sea Argo highlighted week two in the National League
Goals galore punctuated week two of the F.A. National League as the Sugar Boys hit the Wolues for six and Old Madrid went one better with a seven goal performance against F.C. Sea Argo.
The weekends action had got underway in a much more sedate fashion as VG Utd squandered all three points by conceding a late equalizer to the Panthers in a 1-1 tie.
Lance Renolds put the home side up in the 49th minute and just when it seemed victory was secured, Kevonne Bibby netted in the 91st minute for a share of the points.
Back at the A.O. Shirley Ground, Old Madrid thumped F.C. Sea Argo, 7-2, on the back of a first half hattrick from Xavier John (1st, 24th and 27th mins) and further goals from Rohan Sweeney (12th), Bernard Grant (82nd), Frederick Salmon (72nd) and an own goal.
Ruben Stoby and Gavin Foster at least got on the score sheet for Sea Argo, who kept battling away until the very end.
Back on Virgin Gorda, the Sugar Boys maintained their 100% start to the season with a 6-0 rout of the surprisingly off par Wolues F.C. as Derol Redhead settled matters with a second half hattrick (47th, 69th and 87th mins) after Michael Castello (26th) had opened the scoring in the first half. Mervin Dainty (82nd) also found the net before Romaine Henry (91st) added a late sixth.